Interactive Voting
Interactive voting systems work live and in real time, allowing participants to provide immediate, accurate responses to questions, quizzes and surveys using individual voting keypads.
Fully integrated into PowerPoint, the results are displayed instantaneously, in graphical format, providing a truly interactive meeting!
Full service includes preparation and testing of question slides prior to the event.
For this specialist service we work in partnership with our colleagues at Optivote.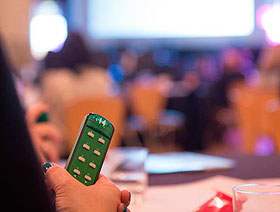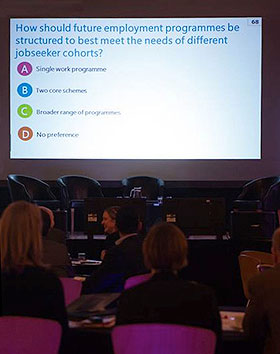 Live results are displayed as part of the main presentation