Audio Visual & Technical Solutions for Events in the Sheffield Region
Discreet & Professional Service Since 1987
Specialist Event Support for the Sheffield City Region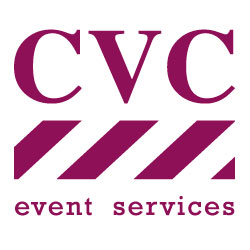 Welcome to CVC event services
For Business Presentations and Prestige Conferences in the Sheffield City Region
Established for over 30 years, CVC Event Services Ltd provide premier-quality microphones and public address services for prestigious events and important occasions in the Sheffield City region, in addition to high specification equipment for conferences and business events.
During that period, CVC have established an enviable reputation amongst the business community.
For example, a statesman or special guest is making a visit or maybe you are opening a new building and unveiling a commemorative plaque, or maybe you have been tasked with organising your company's annual general meeting.
Our comprehensive service includes planning, design and full operation throughout your event ensuring the most suitable equipment is provided in the right place at the right time.
We provide experienced technical staff to ensure your event runs smoothly – leaving you to concentrate on other matters.
Our website gives an illustration of the services we provide and how we may be able to help your organisation, showing the range of corporate, public and civic events we are involved with. However, for reasons of security, client confidentiality or privacy, not every event we have supported is featured online. If you don't see exactly what you need here, please contact us directly on 0114 213 4470.
Based in Sheffield, South Yorkshire, we are well placed to cover events anywhere in the UK as well as being the leading provider in the city itself.